Kristin O'Rear, Pharm.D.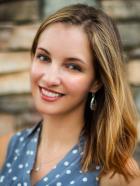 Visit:
Kristin O'Rear, Pharm.D. joined RxWiki as a Digital Pharmacist in 2015 with over 5 years experience as a practicing pharmacist. In addition to her retail pharmacy experience, she has also worked in the pharmaceutical industry (pharmacogenomics) and also as a Medication Therapy Management (MTM) Clinical Consultant Pharmacist.
Kristin attended Wilkes University Nesbitt School of Pharmacy and graduated with a Doctor of Pharmacy degree in 2010.
Advanced certifications include:
-Pharmacist & Patient-Centered Diabetes Care National Certificate Training Program
-Medication Therapy Management (MTM) National Certificate Training Program
-Principles of Clinical Toxicology
-Advanced Life Support Certification
-Certified Immunizer
Last Updated:
July 17, 2015