The Medicine Shoppe Pharmacy - Monroeville, AL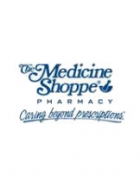 Visit:
Being a Specialized Care Center means extensive training, a heightened focus, and a desire to offer our customers – and communities – the very best in personal care and knowledgeable service.
My Medicine Shoppe® Pharmacy features a variety of special customer services designed to help you get the personal patient care and quality services you need to help maintain your health. Here are just some of the services we provide:
15 Minute Prescription Service - We guarantee prompt, safe prescription service in 15 minutes or less, or a $2 store credit to use just like cash.
Discounts - We offer discounts for groups, older adults and preschoolers.
Personal Records - We maintain personal medication profiles and offer year-end summaries for tax & insurance needs.
Medication Compounding - I am specially trained to create medication specific to your needs and I can work with your doctor on specialized treatments.
Advanced Training & Medicine Shoppe Coordinated Care® - In addition to the continuing education required of all pharmacists, I have participated in advanced training to monitor drug therapy and provide in-depth counseling for asthma and diabetes.
Emergency Services - Our emergency number puts you in touch with pharmacy services after hours.
Diabetes Products & Services - We carry a variety of products for people with diabetes and can also file Medicare claims on the patient's behalf.
Special Health Care Needs - We offer a number of products to fit your special health needs including: ostomy - colostomy and cancer drugs.
Homeopathic - We carry a complete line of homeopathic medications which may promote good health ... naturally. Plus, we have a variety of Medicine Shoppe® Brand Non-Prescription Products for family's needs, all 100% satisfaction guaranteed.
Memberships and Associations - I am affiliated with the following professional, health-related or community organizations: NCPA, NFIB, Sav-a-Life and Christian Pharmacists.
We offer patient education & screening programs throughout the year, all designed to help you take a more active part in your own health care. Call us for information about our next screening.
Phone Number: 251-575-9656
Address: 1465A South Alabama Avenue, Monroeville, AL 36460
Map: click here
Last Updated:
November 13, 2013