Silverton Pharmacy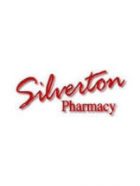 Visit:
Founded in June 1969, Silverton Pharmacy is the last full service, independent pharmacy in a town of approximately 100,000 people.
In addition to our pharmacy services, we carry an extensive selection of merchandise –
gifts, candles, collectibles, jewelry, special occasion items,
health and beauty aids & cosmetics,
over-the-counter drug items,
household items, grocery and beverage items,
vitamins and herbal products,
Hallmark™ greeting cards,
and other gift items.
Our 5 pharmacists have 75 years of combined experience, and we also have 2 pharmacy technicians to ensure that you receive prompt, courteous service. Someone is always available to answer your questions. Shopping at Silverton Pharmacy has always been convenient, but our new online store will make your shopping a breeze. You can buy the same competitively priced items you have always found at Silverton, but now we deliver your prescriptions and other purchases to your door. We will also gift-wrap and mail the gifts you order by phone. No need to brave the weather, the traffic, or long lines.
Phone Number: 732-255-4788
Address: 1824 Hooper Avenue, Toms River, NJ 08753
Map: click here
Last Updated:
November 6, 2013