Abts Pharmacy and Gifts - Holyoke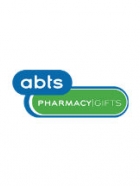 Visit:
We are your locally owned Health Mart pharmacy here to serve you. As a Health Mart pharmacist we know there's nothing more important than your family's wellbeing, which is why we strive to provide personalized care to help you and your family with your healthcare decisions.
Care, quality, value, expertise, and dedication - at Health Mart we pledge to:
1. Care for you like a member of our very own family.
2. Always offer the highest quality products and service.
3. Provide you with exceptional everyday value.
4. Deliver leading-edge knowledge and expertise.
5. Dedicate ourselves to being there in your times of need.
Phone Number: 970-854-3400
Address: 118 South Interocean Avenue, Holyoke, CO 80734
Map: click here
Last Updated:
November 13, 2013