Annie's Apothecary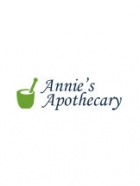 Visit:
Our mission is to improve health and well being of our patients by making high quality, customized prescription medications with friendly neighborhood service.
We are committed to creating a strong foundation through building relationships between pharmacists, patients and doctors, by serving as an insightful and inspiring resource for healthy living, aging and overall well-being.
Leigh Ann is the founder and owner of Annie's Apothecary. She graduated from the University of Texas at Austin Pharmacy School in 2004 where she earned her Doctorate degree in Pharmacy. She always knew she wanted to help people through the art of customized medicine. Prior to opening her practice in August of 2007, she managed a hospice pharmacy where compounding proved to be very rewarding in controlling end of life symptoms. Now she concentrates on prolonging people's health and quality of life. Her favorite aspect of working is seeing the impact that functional medicine can have on people by correcting their vitamin and hormonal deficiencies. She is in the process of opening a second location in Kerrville, TX. In the next 10 years, Leigh Ann hopes to have multiple Annie's Apothecary stores throughout the Hill Country. When not at work, she enjoys spending time with her three kids by the pool, listening to live music, reading, photography, and socializing.
Phone Number: 830-981-4774
Address: 31007 IH 10 West #018, Boerne, TX 78006
Map: click here
Last Updated:
November 13, 2013