Contributing Experts
Anthony M. Szema, M.D.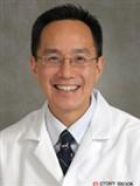 Anthony M. Szema is an assistant professor of medicine and surgery, Stony Brook School of Medicine and is Chief, Allergy Section, Veterans Affairs Medical Center, Northport, NY. His undergraduate degree in Industrial and Management Engineering is from Rensselaer Polytechnic Institute, Troy, NY.
He received his MD from Albany Medical College, Albany, NY, where he was Vice-President of his class during 3rd and 4th years. As VP, he coordinated the first student-run evaluations of third-year clerkships in the history of the college. Dr. Szema completed his internship in medicine at Hopkins, residency at Hahnemann, and three fellowships at Columbia in: Pulmonary Diseases, Critical Care Medicine, and Clinical Adult and Pediatric Allergy and Immunology.
He is Principal Investigator of NIH K08 HL07623 under the aegis of mentor Sami I. Said, MD, Distinguished SUNY Professor. They have reported a spontaneous asthma model in mice missing the gene for Vasoactive Intestinal Peptide (VIP).
Dr. Szema is conducting an open label trial of recombinant C1 esterase inhibitor for patients with attacks of Hereditary Angioedema (HAE) sponsored by Pharming, NV. Working with medical students, Dr. Szema coordinates a long-term study of asthmatic children affected by the World Trade Center disaster.
Last Updated:
October 8, 2012