Beth Bolt, R.Ph.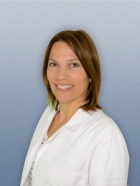 Visit:
Beth Bolt, RPh joined RxWiki as a Digital Pharmacist in 2012 with over 15 years of experience practicing in a variety of healthcare settings including home infusion, hospital, drug information and community pharmacies.
Beth graduated summa cum laude from the University of Colorado with a Bachelor of Pharmacy in 1996. She was awarded membership in the Rho Chi Society, an academic honor society in pharmacy, and was a recipient of the Merck Manual Award. Special training includes Advanced Life Support Certification and American Pharmacist Association Immunization Certification.
At RxWiki, Beth strives to strengthen patient understanding of health and medication information to ensure positive health outcomes and patient satisfaction. Beth enjoys writing and editing medication information and overseeing a team of clinical experts that maintain the Life Sciences Libraries at RxWiki.
Beth has also served as preceptor to students in their final year at the University of Texas at Austin School of Pharmacy.
Last Updated:
November 11, 2014