Contributing Experts
Carol Wolin-Riklin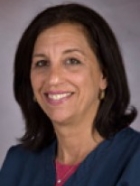 Visit:
Carol Wolin-Riklin, MA, RD, LD has over 15 years of experience in a variety of clinical settings including outpatient counseling and intensive care nutrition support. Her responsibilities include assisting investigators with designing nutrition methodology for their protocols, devising and calculating protocol specific diets, and creating and providing nutrition related educational materials.
Wolin-Riklin serves as an Instructor, Department of Surgery, at the UTHealth Medical School and as Metabolic and Bariatric Nutrition Coordinator, for UT Physicians' Minimally Invasive Surgeons of Texas.
Carol analyzes food records, performs body composition measurements, provides individual or group nutrition counseling for patients and provides nutritional documentation in patient records. Additionally, she develops data collection tools and data bases for the nutritional aspects of research studies.
Last Updated:
May 31, 2013