Contributing Experts
Christopher Quinn, O.D., F.A.A.O.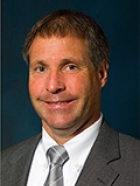 Visit:
Dr. Quinn completed his Bachelor's degree in Biology at Indiana University. He received his Doctor of Optometry degree at Pennsylvania College of Optometry where he received numerous scholarships and awards for his outstanding academic performance. He completed his internship at Fort Howard V.A. Medical Center, Baltimore MD in affiliation with the Wilmer Ophthalmology Institute and furthered his education with residency training at the same institution.
Dr. Quinn holds academic appointment at The New England College of Optometry, State University of New York College of Optometry, University of Houston College of Optometry, Pennsylvania College of Optometry, Southern College of Optometry and University of California Berkeley College of Optometry. Dr Quinn is actively involved with the American Optometric Association, New Jersey Society of Optometric Physicians, American Public Health Association - Vision Care Section, and the Mid-Jersey Optometry Society. Dr. Quinn is on the Medical Staff at Robert Wood Johnson University Hospital.
Dr. Quinn has been extensively published in professional journals and books. He is the principal author of the American Optometric Association's Clinical Guideline on Care of the Patient with Conjunctivitis. He is currently a contributing editor to the Review of Optometry. He is a recognized authority and sought after to lecture nationally and internationally on the treatment of eye disease and co-management.
Last Updated:
May 30, 2013