Contributing Experts
Daniel B. Kopans, M.D.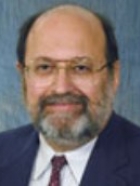 Visit:
Dr. Kopans is Professor of Radiology at Harvard Medical School and Senior Radiologist in the Breast Imaging Division at Massachusetts General Hospital.
His research interests involve all aspects of breast cancer detection and diagnosis. Dr. Kopans and his team are presently working with digital mammography to develop digital tomosynthesis. Another area of active research involves magnetic resonance imaging of the breast as well as developing models of tumor growth and spread as this applies to early detection using screening.
Dr. Kopans wrote the definitive textbook entitled Breast Imaging. He has also written numerous chapters in other books and more than 200 scientific papers.
He is a member of the American College of Radiology (ACR) Breast Imaging Commission.
Last Updated:
May 31, 2013