Donald Hackett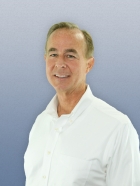 Visit:
Don has extensive business experience in the technology and health industries. He has deployed innovative marketing strategies, business models and technology solutions creating several profitable private-sector businesses. Over the years, Don has successfully delivered measurable economic returns for both stakeholders and shareholders alike.
"To achieve measurable economic results during eHealth 3.0, new solutions must leverage innovative technologies to create work-flow efficiencies that reduce costs and improve patient outcomes. Patients must be privately connected to their health providers at anytime, and from any communicating device."
Over the past 23 years, Don has pioneered various digital solutions in the medications industry that have led to launching RxWiki, Inc. Don's team deployed the first office-based eRx app, the first digital e-prescribing network, filed the 'Drug Interactions on the Internet" patent, launched the leading MTM clinical application and the leading pharmacist-edited medications encyclopedia, RxWiki.com.
Last Updated:
October 10, 2013