Contributing Experts
Gedge D. Rosson, M.D.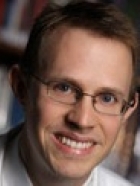 Visit:
Dr. Gedge Rosson, MD graduated from New York Medical College in 1998 after receiving his undergraduate degree from the University of California, Berkeley. He did his internship and general surgery residency training at Johns Hopkins Hospital, followed by Plastic Surgery residency training in the combined program of Johns Hopkins and the University of Maryland under Dr. Paul Manson. Dr. Rosson then completed a Peripheral Nerve Surgery Fellowship at the Dellon Institute for Peripheral Nerve Surgery in Baltimore, Maryland.
He is board certified by the American Board of Plastic Surgery and his academic appointments include Associate Professor, Plastic Surgery and Oncology at the Johns Hopkins University School of Medicine.
He specializes in complex peripheral nerve surgery and microvascular perforator flap breast reconstructions, such as the DIEP (deep inferior epigastric artery perforator flap), the SIEA (superficial inferior epigastric artery flap), and the SGAP (superior gluteal artery perforator flap). He was the first surgeon in the United States to widely implement pre-operative mapping of the abdominal perforators using 64-slice multi-detector 3D CT scan angiograms, and he is one of the first to now regularly connect nerves to create sensate breast reconstructions.
He is a member of the newly-formed Hand Transplant team at Johns Hopkins, and he was the Program Committee Chairman for the 2012 annual meeting of the American Society for Peripheral Nerve. Dr. Rosson serves as the Director of Breast Plastic Surgery, the Director of the Microsurgery/ Breast Reconstruction Fellowship, and the Co-director of the Facial Pain and Paralysis Center at Johns Hopkins.
Dr. Rosson currently has hospital privileges at The Johns Hopkins Hospital, the R Adams Cowley Shock-Trauma Center, and Greater Baltimore Medical Center in Baltimore, Maryland. His research has been published in major peer-reviewed scientific journals and presented at both national and international meetings.
Last Updated:
May 30, 2013