Hanson Pharmacy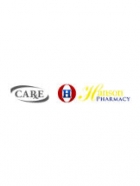 Visit:
We understand just how important it is to have your regular medication on stock and ready. We can't possibly predict what day our next asthma attack will set in. Not only that. With the weather changing after every couple of hours, we have to make sure that however those changes may affect our immune systems we have to be prepared.
But with the busy lives we lead, there are just times when we forget. When those times happen, we want to have a contingency plan; we want to be able to buy these drugs at a pharmacy that we know we can rely on.
At Hanson Pharmacy, you can trust that we have done your preparation for you. We can provide you with various prescription-related services. You can also be sure that the medicines we have available are not only correct and genuine but also affordable.
Phone Number: 301-885-0430
Address: 2110 Crain Highway, Waldorf, MD 20601
Map: click here
Last Updated:
November 13, 2013