Hobbs Pharmacy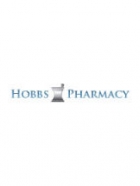 Visit:
Welcome to the Hobbs Pharmacy Facebook page! For over 45 years, Hobbs Pharmacy has been family owned and operated. We take pride in providing prompt and professional service to each patient that walks through the door. We are a retail pharmacy specializing in compounded medications to suit the customs needs of adults, children and pets. We accept most insurances and will work with your doctor and insurance company to meet your needs. Hobbs also provides medication and consulting services to Assisted Living Facilities, ARC Homes, Skilled Nursing Homes, Hospice, Home Health Agencies and Ambulatory Surgical Centers. Finally, we have a Class 100 Clean Room which allows us to prepare sterile products.
In an effort to be proactive rather than reactive in keeping healthy, we carry top of the line nutritional supplements. Additionally we will be offering a wellness center in our newly remodeled pharmacy to help patients stay up to date on current health topics.
Our focus in creating this Facebook page is multifaceted, however, our goal as always is to promote your health and well-being. Our employees will keep you up-to-date on current pharmacy and medical news. We will post information about nutrition, human hormone replacement therapy, pediatric care, hospice care, veterinary specialized medicines, pain management, and other pertinent news.
Please let us know how we can better serve you.
Phone Number: 321-452-0010
Address: 133 North Banana River Drive, Merritt Island, FL 32952
Map: click here
Last Updated:
November 13, 2013