Jefferson Pharmacy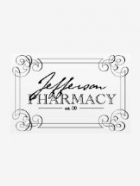 Visit:
We have been servicing Fluvanna County and surrounding areas since March of 2009. We are an independently owned and operated business.
We accept all insurances including Medicare and Medicaid, and we offer competitive pricing options for our uninsured customers. We offer local home delivery for a small fee. Please contact us for more information.
Compounding is the process by which pharmacists are able to create medications that your doctor orders for you which are not available commercially. Here at Jefferson Pharmacy, we have the tools and expertise needed to create any medication you need especially for you! We can create the following types of medications, for people or for your furry friends!
Phone Number: 434-589-7902
Address: 194B Turkeysag Trail, Palmyra, VA 22963
Map: click here
Last Updated:
November 14, 2013