Contributing Experts
John G. Hubbard, M.D.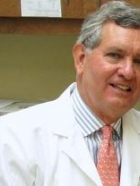 Visit:
Dr. Hubbard is a board certified Urologist who has been practicing since 1978. He operates the Hubbard Clinic in Louisville, Kentucky, which provides a number of urological solutions for various diseases and conditions. Dr. Hubbard graduated from University of Louisville School of Medicine, as an elected member of Alpha Omega Alpha honor medical society. He received post-graduate training at UofL and at Emory University in Atlanta.
The Hubbard Clinic specializes in a variety of Urological conditions and treatments. The Prostate Center is dedicated to the treatment of men over the age of 40 for symptoms related to prostate disease due to benign prostatic hyperplasia (BPH), sexual dysfunction, and bladder control. The Women's Care Center specializes in the treatment of adult females with urological conditions, such as: urinary leakage, urinary voiding problems, frequency and urgency of urination including excessive nighttime voiding, pelvic pain and interstitial cystitis.
Last Updated:
October 8, 2012