Contributing Experts
Jon Smedley, D.P.M., F.A.C.F.A.S.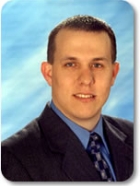 Visit:
Jon Smedley, D.P.M., F.A.C.F.A.S., is a podiatrist practicing in Round Rock, TX with Precision Podiatry. Dr. Smedley graduated from Xavier University in Cincinnati, OH. After college, he continued his studies at the Ohio College of Podiatric Medicine where he served as student director of clinical affairs.
After graduating, Dr. Smedley completed a 2-year podiatric surgery residency in reconstructive surgery of the foot and ankle at Akron General Medical Center in Akron, OH, where he served as chief resident his final year.
Dr. Smedley is both Board Certified in Foot Surgery and Reconstructive Rearfoot and Ankle Surgery by the American Board of Podiatric Surgery and is trained in multiple minimally invasive as well as complex reconstructive procedures. He currently is involved in the trauma program at St. David's Round Rock Medical Center.
Professionally, he is an active participant in Central American Medical Outreach, a multi-specialty team of physicians and surgeons that provides medical care to people in Honduras. His professional interests include reconstruction of flatfeet, bunion surgery, as well as ankle arthroscopy.
Last Updated:
October 8, 2012