Kristin Lutek, Pharm.D.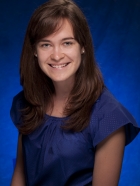 Kristin Lutek, Pharm.D. is a pharmacist currently working in Dallas, TX. She attended The University of Texas College of Pharmacy and graduated with a Pharm.D. degree in 2013.
After graduating pharmacy school, she completed a Post Graduate Year One (PGY1) community pharmacy residency program with Scott & White Hospital in Temple, Texas.
Last Updated:
April 27, 2015