Contributing Experts
Larry McCleary, M.D.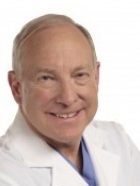 Visit:
Larry McCleary, M.D., is the retired Acting Chief of Neurosurgery at Denver Children's Hospital. His scientific publications span the fields of metabolic medicine, tumor immunology, biotechnology and neurological disease. He has lectured to audiences around the world.
Dr. McCleary is the author of Feed Your Brain Lose Your Belly, and The Brain Trust Program: A Scientifically Based Three Part Plan to Improve Memory Elevate Mood, Enhance Attention, Alleviate Migraine and Menopausal Symptoms and Boost Mental Energy, and he co-authored the two volume Bald Is Beautiful: A Guide to Surviving Childhood Cancer . He is also the host of Brain Body Breakthroughs, a weekly internet radio show in which he interviews doctors and other cutting edge experts on health, nutrition, exercise and wellness.
His current research interests involve the investigation of unique nutritional and metabolic approaches designed to beneficially impact optimal health, especially for those over 45. His special areas of expertise involve the neurological system and metabolic medicine. He has been awarded patents for his unique clinically tested supplement combinations that are available through Natural Health Pathways, a company he co-founded.
Dr. McCleary earned a B.A. in Physics at Dartmouth College where he was a Rufus Choate Scholar. He completed Ph.D. coursework at Boston University Graduate School of Physics and later received his M.D. from the State University of New York School of Medicine in Buffalo.
Dr. McCleary's postgraduate professional training was attained through a surgical internship at the University of Minnesota and neurosurgery residency at New York University-Bellevue Medical Center.
He serves as the volunteer Medical Director of the Shining Stars Foundation, a non-profit that provides outreach activities for children with cancer and other life threatening diseases.
Last Updated:
October 8, 2012