Lisa Leonard, LMFT, LPC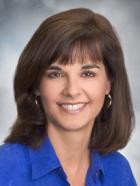 Visit:
Lisa Leonard is a Licensed Marriage and Family Therapist in her 21st year of private practice in Austin, Texas. She obtained a Masters Degree in Counseling from Texas State University and has completed intensive, post-graduate trainings in Couples Therapy, Family Systems, and Step Family Adjustment. She also holds licensure as a Professional Counselor.
In her work with couples and families, she takes a direct approach to helping relationships get unstuck and helping couples repair old misunderstandings and hurts.
Leonard is a clinical member of the American Counseling Association and a member of the Collaborative Law Institute of Texas. She is married and currently raising 3 teenagers.
Last Updated:
October 8, 2012