Contributing Experts
Pamela Ellsworth, M.D.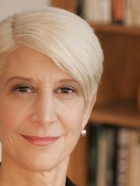 Visit:
Pamela I. Ellsworth, MD is currently an Associate Professor of Urology/Surgery at the Alpert School of Medicine at Brown University and a member of University Urological Associates, Inc. in Providence, RI. Dr. Ellsworth graduated summa cum laude, phi beta kappa from Boston College and subsequently completed her medical education at University of Massachusetts Medical School.
Her urology residency was completed at Dartmouth-Hitchcock Medical Center, followed by a fellowship in Pediatric Urology at University of Florida-Gainesville. In addition to her clinical activities, Dr. Ellsworth has published 9 books and has another in press, as well as two books in the works. She has written over 50 publications on several urologic topics. Dr. Ellsworth has traveled throughout the world lecturing on a variety of urologic topics and has traveled on surgical and educational missions to Guatemala and East Africa.
Last Updated:
October 8, 2012