Contributing Experts
Shannon D. Cox, M.D.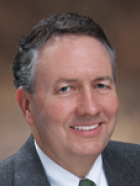 Visit:
Dr. Shannon Cox graduated from the University of Texas, Austin and received his doctorate from the University of Texas Medical Branch, Galveston. He completed his Radiation Oncology residency at the Health Science Center, San Antonio. Dr. Cox is board certified in Radiation Oncology.
"I was drawn to a career in medicine because both my parents had polio. As a result, I was very aware of the need for — and the importance of — quality healthcare. To care for a person's health is to care about that person and to have a stake in their lives. To this day, after years as a cancer specialist, I still follow the 'golden rule' and do for others as I would for my own family members. Actually, this is at the very heart of why I became a physician, and it is always foremost in my mind in the treatment of cancer.
"Cancer is serious and frightening, and it changes everything. It affects the lives of patients and their loved ones in myriad ways, all of which are part of the scope of my care. Like I would do for my own family, I am concerned about all the effects of cancer, and I'm completely dedicated to addressing each person's unique needs. I'm proud of my training and experience. I'm proud of the reputation I've helped build for Austin Cancer Centers. But I renew my commitment to compassionate and informed care each day, because it's necessary to helping cancer patients triumph over their disease."
Last Updated:
November 7, 2014