Shelby Castile LMFT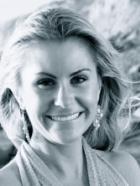 Visit:
With over 10 years experience as a Marriage and Family Therapist, and as a graduate of St Mary's College, Shelby is currently serving as a private practitioner working with a broad spectrum of clients. She works with adults, adolescents and couples in her private psychotherapy office in Newport Beach. Shelby is extremely proactive, working to build on each client's strengths always offering the most natural Holistic approach possible. Shelby's therapeutic style is eclectic, encompassing many modalities of treatment, including Relational, Family Systems, CBT & DBT. Shelby specializes in Relationship Issues (separation, divorce, infidelity) assisting each individual/couple with tools for better communication. Shelby also has specialized experience in working with Anxiety, Depression, Chronic Stress, Addictions, and Eating Disorders. With integrity, compassion and understanding at the core of her practice, she works with each client to help them build on their strengths and attain the personal growth they are committed to accomplishing.
Shelby has also participated in numerous speaking engagements on the topics of how chronic Stress and Trauma can manifest in the body and on the benefits of combining Psychotherapy with Yoga. Shelby is currently registered with the Board of Behavioral Sciences (lic #MFC 43726) and is a clinical member of the California Association of Marriage and Family Therapists, affiliated with the Orange County Chapter (OC-CAMFT).
In addition to being a prominent Psychotherapist, Shelby is a 500-hour Advanced Yoga Teacher, training with Cloud Nine Studio in Huntington Beach. She began practicing yoga seven years ago and immediately fell in love with the benefits of the practice. Shelby's approach to yoga is gentle and heart centered, with an emphasis on inner and outer alignment, concentrating on using the breath to cultivate mindfulness and connection to ourselves and others. She helps to guide, support and empower her students to build strength, balance, and flexibility from the inside out. Shelby's goal is to bring together the fields of mind and body healing and use the body as a vehicle for physical, spiritual, and psychological freedom.
Last Updated:
October 8, 2012