Contributing Experts
Shelli Kesler, Ph.D.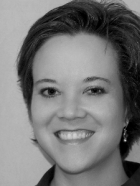 Visit:
Dr. Kesler is Assistant Professor (Research) of Psychiatry & Behavioral Science in the Center for Interdisciplinary Brain Sciences Research at the Stanford University School of Medicine. She is also Director of Stanford's Neuropsychology and Neurorehab Lab.
Dr. Kesler practices at Stanford Hospital and Clinics and the Lucile Packard Children's Hospital. She is a member of Stanford Cancer Institute and the Stanford University Bio-X program.
Her current research interests include the assessment and treatment of cognitive deficits related to medical problems, particularly cancer. Additionally, she is involved in multi-level research involving neuropsychology, neuroimaging and genetics, along with the measurement and enhancement of neuroplasticity mechanisms through targeted interventions.
Dr. Kesler received her medical education at Brigham Young University where she earned her Ph.D. in Clinical Neuropsychology in 2000.
Last Updated:
May 30, 2013