Contributing Experts
Steven K. Libutti, M.D.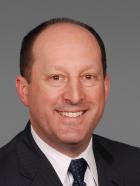 Visit:
Steven K. Libutti, MD, is one of the pioneers of regional and targeted cancer therapy as well as an internationally recognized surgical oncologist and endocrine surgeon.
After graduating magna cum laude from Harvard College, Dr. Libutti received his medical degree from the College of Physicians and Surgeons of Columbia University.
He remained at Presbyterian Hospital in New York where he completed his residency in surgery, followed by a fellowship at the NCI in surgical oncology and endocrine surgery. He continued at the NCI where he became a tenured senior investigator and chief of the Tumor Angiogenesis Section. His clinical expertise is in the management of malignancies of the liver, pancreas, and GI tract, and in applying laparoscopic surgery to managing patients with malignancies. He also provides surgical consultation and treatment for patients with disorders of the thyroid, parathyroid, and adrenal glands.
Prior to joining Montefiore, Dr. Libutti served as a Lieutenant, Lieutenant Commander, Commander and then Captain in the Reserve Corps of the United States Public Health Service Commissioned Corps (USPHS). In July 2007, he was elected to the Board of Directors of the Commissioned Officers Association of the USPHS, where he is also a Trustee of the Commissioned Officers Foundation. He is also a Professor of Surgery at the Uniformed Services University of the Health Sciences in Bethesda, Maryland.
Dr. Libutti has received numerous honors, including: NCI Director's Gold Star Award, NCI Director's Innovation Award, NCI Director's Award, USPHS Crisis Response Service Award, and USPHS Commendation Medal. Additionally, he is a fellow of the American College of Surgeons, the Society of Surgical Oncology, and the Society of University Surgeons, as well as a member of the American Society of Clinical Oncology and the American Association of Endocrine Surgeons.
Last Updated:
May 30, 2013