Contributing Experts
Stig E. Bojesen, M.D., Ph.D., Dr.Med.Sci.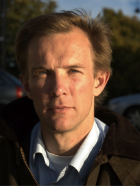 Visit:
After medical studies in Copenhagen, Denmark and Leyden, Holland, Dr. Bojesen earned his MD in 1993. He worked in pediatric oncology in Germany from 1994 to 1999 and earned his PhD in 1999 (assessment Summa cum Laude).
He returned to Denmark, specialized in clinical biochemistry and obtained his specialist certificate in 2007. Dr. Bojesen later became Doctor of Medical Science at the University of Copenhagen, Denmark (2009).
Dr. Bojesen's research and scientific work focuses on trying to find methods that improve the ability to predict risk and prognosis of cancer by the use of biomarkers that are measurable components found in the body.

Last Updated:
May 31, 2013