Contributing Experts
Vasudha Narra, DDS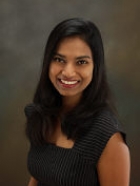 Visit:
Upon graduation from the prestigious New York University College of Dentistry, Dr. Narra was commended with honors in the field of Prosthodontics. She was also inducted into Omega Kappa Upsilon, a dental honor society.
Dr. Narra is a member in good standing of the American Dental Association, the Academy of General Dentistry, and the Arizona Dental Association. She is also actively involved in organizing the Arizona oral cancer walk and has done so for the past three years.
Dr. Narra's philosophy is to provide excellent care to her patients, who have come to expect the very best from her and her team at every visit, and to educate them so that they may become partners in their own dental health. Committed to maintaining excellence in her dental practice, Dr. Narra anticipates the needs of her patients to help them achieve optimal oral health. She loves that dentistry offers her the opportunity to meet great people and help bring their smiles to near perfection.
When Dr. Narra is not in the office, she enjoys spending time with her husband, hiking, cooking, and watching the stunning Arizona sunsets.
Last Updated:
November 13, 2013